Cobra vom Zioner Berg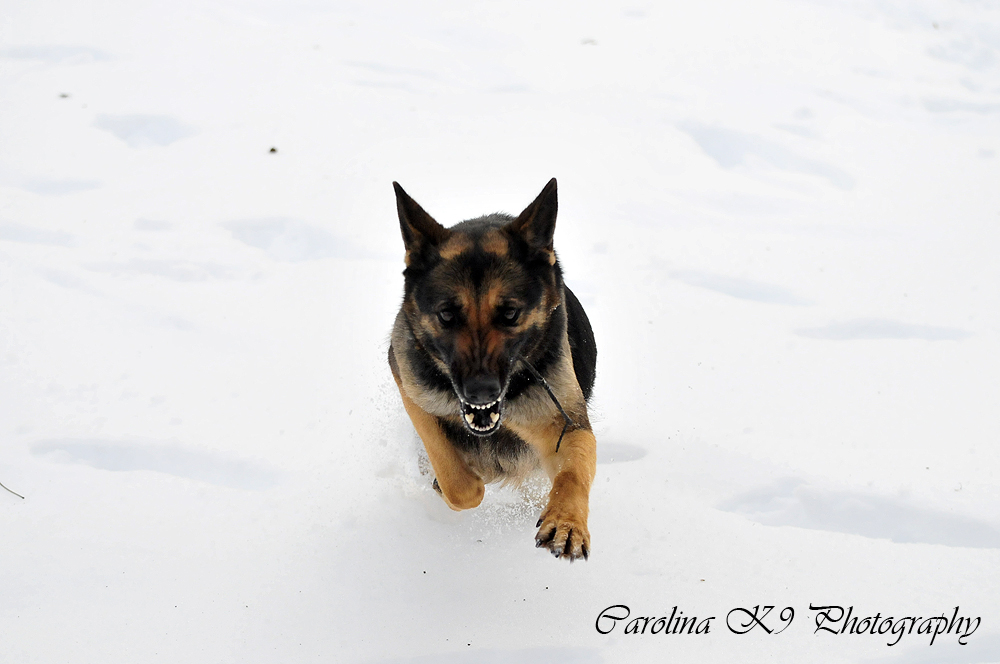 Enjoying the large amount of snow 2013/14 winter!
D.O.B: 4/10/2010
Color: Black & Tan
Hips/Elbows: GOOD (hips) & NORMAL (elbows)
DM Genotype normal/normal
Titles: N/A
A few pictures of Cobra working the Pillow @ 2yrs old.
Cobra the fish @ 14wks and at the bottom 6 months loving the water!
Dorian aus der Königshöhle SchH3(Ö),a-normal
SG-Vox von der Kine SchH3, KKL1a-normal ZW# 85(click name for more details/pictures)
SG-Manto vom Kahlenbach SchH3, IPO3, FH, KKLa-normal (V-WUSV)
Kim von der Kine SchH3, IPO3, a-normal
Roxi aus der Königshöhle SchH2, a-normal ZW# 79(click name for more details/pictures)
Ayko vom Gurk-Ursprung SchH3, IPO3, FH2 (Ö), a-normal
Emi von Malsegg SchH1, a-noch zugelassen
SG-Tara vom Kirchberghof SchH1, KKL2a-normal
V-Paska vom Salztalblick SchH3, FH1, KKL1a-normal(click name for more details/pictures)
SG Selaß vom Schloß-Richthof SchH3, FH1, KKL1a-normal (LGA)
SG Hella vom Mutzbach SchH3, KKL1a-normal
Dorle Kraichgauzwinger SchH3, KKL1a-normal (LGA)(click name for more details/pictures)
Flinn vom Kristeinerbach SchH3, FH, KKL1a-normal
Celine Kraichgauzwinger SchH3, KKL1a-normal